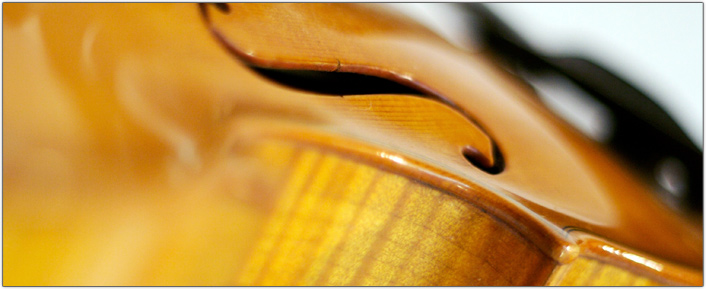 This website is for the purpose of maintaining contact with our professional and personal friends.
As of July 2012 I have retired from all violin, viola, cello and bass luthier repair work with certain exceptions, leaving me more time for making instruments. I will continue to serve those of you to whom I have made verbal commitments, and I remain interested in doing historical research or restoration of very fine old instruments. Past customers, please feel free to contact me by e-mail if you need advice.
For all regular repairs I am referring customers to:
David Kerr Violin Shop 4451 Southeast 28th Avenue Portland, Oregon 503-238-4515
He and his staff are very professional and friendly, and offer the highest quality of work. He and I have discussed my referring customers to him. This is a recommendation for customers, not a business arrangement.
Since 1996 we have had a program for the loan and donation of instruments and bows for both professional players and for students in a numerous locations, in Europe and the US. We look forward to our continued relationships with those of you who represent those organizations and with the individuals to whom we have made those instrument loans and donations. This has brought us great pleasure and we look forward to continuing this program into the future with additional focus.
As in the past, as a luthier, I remain available for presentations at all levels on violin making, violin history, authentication and identification. Subjects can also be tailored for general information for young students, or for advanced players to better understand their instruments and correct adjustments necessary for success and ease of playing.